Angharad Rees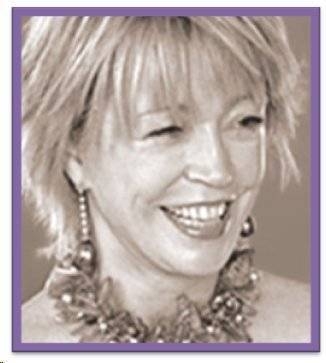 Angharad Rees was a leading British actress for many years, whose career spanned theatre, television and film. Angharad's body of work as an actress was extensive.
The following is a representation of her London Theatre work that includes: -
The Millionairess by Bernard Shaw at the
Haymarket Theatre
It's a Foot, Six Inches Above The Ground.
World by Kevin Laffan
The Picture by Dorian Gray adapted by John Osborne.
A Handful of Dust by Evelyn Waugh at the Lyric and
Perdita in A Winter's Tale at The Young Vic
Other Shakespeare roles in the theatre include: -
Ophelia, Juliet
Hermione
Queen Isabel in Richard II
Angharad toured in Peter Hall's production of: -
An Ideal Husband by Oscar Wilde regularly appeared
with John Mortimer in Mortimer's Miscellany, an
anthology of poetry and prose at theatres around
Britain.
In Television Angharad played: -
Celia in As You Like It by William Shakespeare for
the BBC
also she has appeared extensively on television including works by: -
Bernard Shaw - Alan Platter - Dennis Potter - Alun Owen -
James Barry - Anthony Trollope - Mustapha Matura and
Brian Moore
Angharad is known internationally for playing: -
Demelza in Poldark for the BBC and has performed
in many American co-productions and series including
Tutankhamen's Tomb - Windmill of the Gods - Forgotten
Story and Gathering Storm. Angharad starred in two
series of Close to Home and Trainer for the BBC
Angharad's films include: -
Under Milk Wood by Dylan Thomas
The Girl In Blue Velvet directed by Alan Bridges
Angharad was nominated for Best Newcomer to film for her
performance in 'Moments'
Angharad's radio work includes: -
Shakespeare's Pericles, Goethe's Faust and the title
role in Emma
Angharad was nominated for: -
Best Actress on Radio for Emma by Jane Austen
and Florent and The tuxedo millions, which also
won the Prix Italia.
Angharad co-starred with: -
Jonathan Price - Catherine Zeta Jones and Tom Jones
in the recording of Under Milk Wood, directed by
Anthony Hopkins
Angharad was born in Cardiff 16th July 1949 and made her screen debut in 1968, but it was for her role as Demelza in the 1970's BBC drama series, Poldark, that she became famous.
In 1973 she married heart-throb actor Christopher Cazenove, who had made his name at around the same time in 'The Regiment'. The couple separated but were reconciled.
However, they eventually divorced in 1994. Angharad and Christopher had two sons, the eldest of whom was killed in a car accident in 1999.
In 2004 Angharad was awarded a CBE for her outstanding recognition and awards for her acting career, but now Angharad devotes her creative talents to the design of imaginative and unusual jewellery for which she has won international competitions.
Angharad's passion and vision enables her to transform the eclectic range of stones and materials she chooses to work with into mesmerizing pieces of jewellery: -
Ancient Venetian glass, Neolithic, Masai and Chevron
beads, which are handcrafted into a beautiful and unique
collection of necklaces, chokers, earrings and bracelets
For further information on Angharad's Jewellery contact: -
Angharad Rees Office
Linford House
2 Studio Place
London SW1X 8EW
Tel: 020 7235 0269
Fax: 020 7235 0323
Email:angharadrees@aol.com
Website: angharadress.com
**********************************************
CURB's Patron
Billy Murray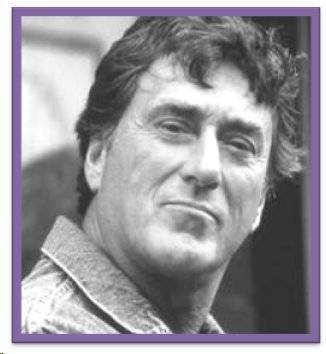 Billy has entertained British Television audiences for over thirty years. Starring in 'Eastenders" as the crime boss "Johnnie Allen, however, Billy is perhaps best known for his role as DS Don Beech in ITV series 'The Bill'!
Billy's on screen presence is very much underrated and thanks to his charismatic manner Billy has always given convincing edge and depth to the characters he portrays. Billy is very grateful to Don Beech as Billy believes this character has made him a household name and equally believes that people still know him as Billy, as well as that man who plays Don Beech!
Some of the cast of The Bill get harassed quite a bit, and people can be wary about others, but because of the nature of the character Billy plays, it's not been like that for him and Billy "he thinks he's been fortunate". What tends to be forgotten is some of the major credits Billy has notched up on his way to staring in The Bill.
With more than 40 years of performance, he has gained respect for first-class performances in British television's more remarkable dramas. Pick any popular mainstream long lived British drama or comedy over the past two decades and you will probably find that Bill Murray has had guest-starring roles in most of them at one time or another.
An interesting tit bit of trivia about this actor is that he was set to play Derek "Dell Boy" Trotter in Only Fools and Horses, but was replaced last minute by David Jason due to conflicting production schedules.
Billy's first appeared in EastEnders back in 1991 a petty villain who drove and crashed his car into The Arches. Other parts include Billy have started in - Poor Cow (1967), Up the Junction (1968), Rock Follies (1976), McVicar (1980), Private Schulz (1981), Bergerac (1990) and Essex Boys (2000).
Among the crime thrillers have been Z Cars, Softly Softly, Barlow At Large, New Scotland Yard, The Sweeney, Hazell, The Professionals, Minder, Dempsey & Makepeace, and of course EastEnders and The Bill. Clearly, talent is running in Billy's family he is the father of actress Jaime Murray, who plays the gorgeous Stacie in the runaway hit drama "Hustle" BBC 1